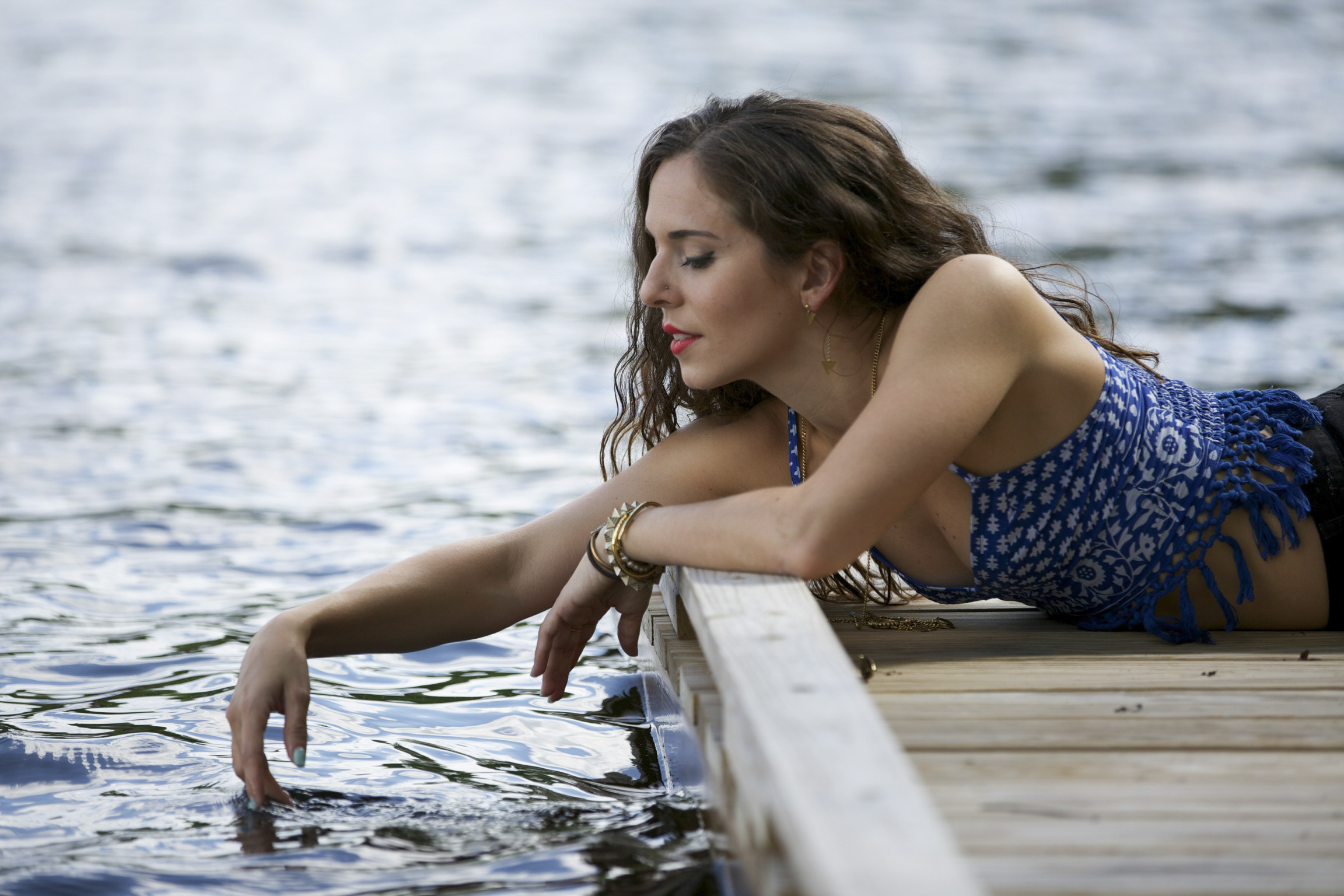 Carolina Santos Read was born in London and raised in Madrid Connecticut and Sao Paulo where she studied at the Casa de Cultura and Eastern CT Ballet. Carolina has attended many summer dance intensives including the Kirov Academy of Ballet, the Juilliard School, Ballet Hispanico, the Carmen Roche ballet school and the Amor de Dios flamenco school in Spain. Carolina was awarded two gold medals with distinction at American Academy of Ballet's Performance Awards, and was recipient of the Shoreline Arts Alliance dance scholarship in 2004.

She graduated from Fordham University with a BFA in dance in conjunction with the Alvin Ailey School and a BA in Political Science. She has worked with choreographers Maximo Luna, Christopher Huggins, Troy Powell, Sylvia Waters, Pascal Rioult, Nathan Trice, Ronald K. Brown, Pedro Ruiz, Robert Battle, Kazuko Hirabayashi, Jacqui Buglisi, and Ramon Oller. She went on to perform with Ballet Hispanico's ensemble and since the spring of 2008 has performed as a guest artist with Annabella Gonzalez Dance Theater.

Carolina has acted in commercials, film and television (in NY and LA) including "Il Bacio," "Beautiful Girls," "The Reflection," "Friends With Kids," and "Excess Flesh" as well as WB's Gossip Girl, ABC's Pan Am pilot, Spike TV's "Tattoo Nightmares," A&E's "Dead Again," and two Investigation Discovery episodics. She models for commercial print work and has danced in music videos. Carolina performed in "Canto," an all-women flamenco piece choreographed by Melinda Marquez as well as flamenco solos in the 2012 and 2014 Provincetown Dance Festivals. She has toured the UK with England's Giffords Circus as dancer and assistant choreographer and the international tour of 50 Shades! The Musical (inner goddess/dance captain/swing). She performed in plays "La Revolucion" and "Moctezuma" at NYC's Mint Theater, as well as regional theater musicals "Evita" (ensemble, dance captain), "The Producers" (ensemble, dance captain), "Home for the Holidays" (Sarah), South Pacific (ensemble/dance captain/asoc. choreographer), Chicago (June/ensemble/dance captain) and West Side Story (Rosalia/dance captain). Off-Broadway credits include 50 Shades! The Musical Parody (inner goddess/dance captain/swing). She is bicoastal between New York City and Los Angeles.